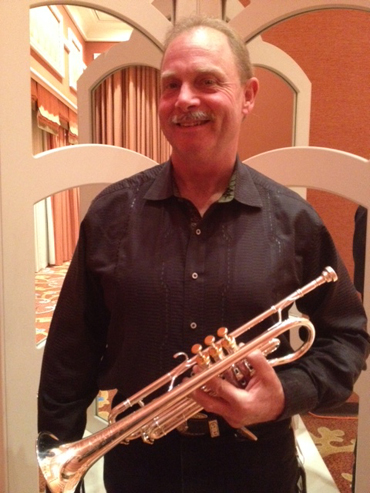 John attended Crane School of Music at SUNY Potsdam from 1974-1976 and left to join Wayne Cochran and the CC Riders from 1976-1980. As part of the Riders, John appeared on many TV shows including Mike Douglas, Merv Griffin and Dinah Shore.

After touring for 4 years, John moved to Los Angeles and was an original member of Jack Mack and The Heartattackwho released "Cardiac Party" and "Jack It Up". As part of the Heartattack Horns, John played on many commercials, albums, TV shows and movie soundtracks from 1980-1991. In 1986 "Jack Mack and The Heartattack" became the House band for Fox TV's "Late Show" featuring Joan Rivers and later, Arsenio Hall. In 1991 John and his family moved to New Jersey, where he now resides. He has performed with many artists in the New Jersey/New York area and has become a part of the famous Asbury Park music scene where many artists such as Bruce Springsteen, Jon Bon Jovi and Southside Johnny got their start and still perform often.

John's recording credits include too many to mention. Here's the short-list: Gold Record-Glen Frey "The Allnighter", Gold Record-Bonnie Raitt "Nick Of Time", Kansas, Tom Petty-"Southern Accents", Crowded House-"Best Of", Stevie Wonder-"Characters" to list a few. Movie credits include Police Academy-"The Heat Is On", Short Circuit- "I Wanna Be Somebody", Tuff Turf-"She's So Tuff" as well as playing the Theme and all solo parts for "Wild Orchid" starring Jacqueline Bisset and Mickey Rourke.