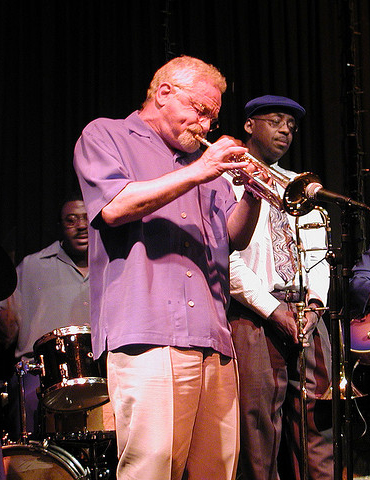 Dave Ginsberg was born in Newark New Jersey in 1948 and began a life long love affair with the trumpet at the young age of three and a half years old. By the age of twelve Dave was playing professionally in local clubs in New Jersey and was exposed early on to Newark Jazz greats such as Sarah Vaughn, Wayne Shorter, Woody Shaw and Larry Young.

In 1966 Dave attended the University of Wisconsin where he majored in Music and in 1969 moved to San Francisco California. Through out the late 1960ís and 1970ís Dave played , toured and recorded with such diverse musical luminaries as Boz Scaggs, Otis Rush , Doug Samms, Jessica Williams, Sonny Fortune, Dexter Gordon and Art Blakey. During this time Dave also had the opportunity to study with John Coppola and Woody Shaw.

In 1983 Dave moved back to New Jersey where he now lives with his wife Esther and children Joshua and Darcy. For the past eight years Dave has been leading a weekly Jazz session at the "Cross Roads" a local Jazz club and has just released his debut CD as a leader entitled "Inner Spaces".